Zagori Mountain Running
2021
The greatest Greek mountain running event becomes 10 years old … and returns renewed and with many surprises! The anniversary ZMR21 will be the biggest celebration.
Will you miss the chance joining it?
Zagori is one of the most distinguishing features in the land of Epirus in Greece. It comprises a special geographical, historical and architectural unity in place and time. The 46 villages with their unique natural beauty and the idiosyncratic mentality of the people preserve this identity in the present.
The Zagori Mountain Running, an integral part of this cultural harmony, offers to the athletes the opportunity to experience through their effort "the place beyond the mountain".
Still to go for the Zagori Mountain Running ZMR21...
People and Zagori Mountain Running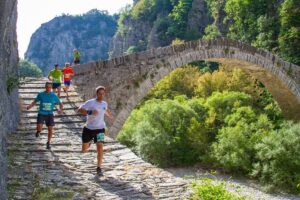 We are pleased to announce that after the official approval of the Health Protocol of the race by the General Secretariat of Sports (based on
READ MORE »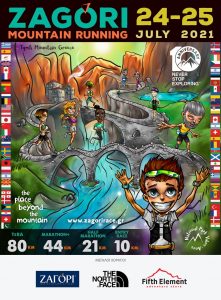 "…man is a bundle of relations, a knot of roots, whose flower and fruitage is the world…" Ralph Waldo Emerson The poster for the 10th
READ MORE »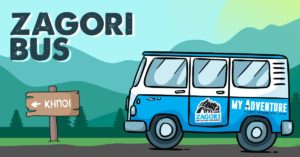 Η Οργανωτική Επιτροπή του Zagori Mountain Running, προκειμένου να διευκολύνει τους δρομείς που θέλουν να μετακινηθούν από τα Ιωάννινα στους Κήπους για τη συμμετοχή τους
READ MORE »