All the basic info that you will need!
Below you can see the 2 main routes from Athens and Thessaloniki, to Tsepelovo (where the races start):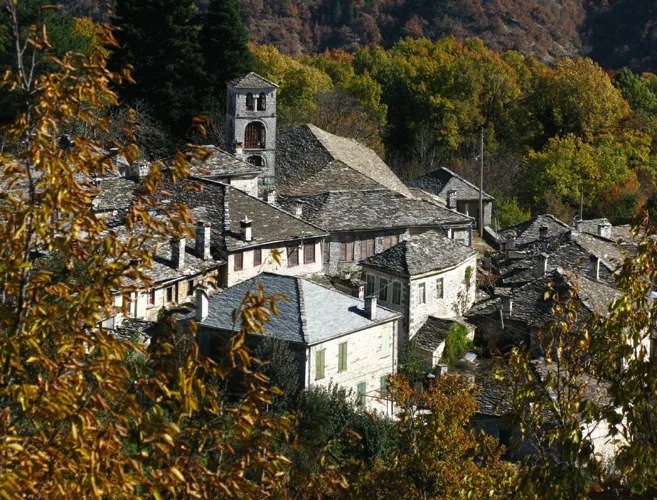 The Organizing Committee of "Zagori Mountain Running" in order to facilitate athletes who are looking for rooms for the ZMR weekend, would like to inform you that the Zagori Union of Tourism Business, Hosting Sponsor of the event, will provide information about the availability and costs for the accommodation.
Zagori itself is a treasure. However, there are some special points that should attract more your attention (some of them accessible also by car). Here is the Top Guide:
Vikos Gorge. The spectacular Vikos Gorge, topped by massive rounded cliff buttresses and craggy walls in light grey and orange-yellow, is classified by the Guinness Book of Record as the world's deepest, plummeting some 3,000 feet, a gold based on both depth and width-to-depth ratio (https://www.huffingtonpost.com/mike-arkus/greeces-breathtaking-viko_b_9781464.html).
Panagia Spiliotissa, perched on the cliffs between Aristi and Papigo, near the banks of river Voidomatis. Its main characteristic is the wooden altarpiece with an excellent woodcarving technique. Walking alongside the crystal waters is also very relaxing.
Agapios Tolis Folklore Museum, in the village Kipi. The museum presents 40,000 items from the everyday life in Zagori. This huge folkloric collection is housed in three mansions and it includes house utensils, folk art costumes, embroideries, prints, etc. Opening hours: Mon-Friday: 08.30-14.00.
Drakolimni (Dragon Lake) in Gamila, one of the three alpine lakes of our country. Hiking from the village Mikro Papigo takes about 5 hours.
The Monastery of Agia Paraskevi (1412) in Monodendri, literally built on the edge of Vikos Gorge.
The Rizarios Exhibition Center in Monodendri. It is housed in the Pantazis Mansion and hosts art exhibitions and events.
The Rizarios Handicraft School in Monodendri. It was established in 1979, a part of the Rizarios Foundation of the two great National Benefactors, Manthos and Giorgos Rizari. The school aims to preserve traditional handcraft arts. Handmade items are displayed in the exhibition hall at the School. (http://www.rizarios.eu/en/xeirotexniki-sxoli)