The North Face gets you to for Via Ferrata!
The North Face company, as a main partner of Zagori Mountain Running offers to the 20 people, which they will arise after a lottery, the unique experience of Via Ferrata in Konitsa. The competition will be active until Sunday 17/07/2022 at 23:59. The lottery will take place on 18/07/2022 by The North Face and after that, will arise 10 winners will arise for Saturday 23/07/2022 and 10 more for Sunday 24/07/2022. The 20 winners will be announced through the ZMR's official site (zagorirace.gr) at the same day. Also they will have to go through the "The North Face" stand at ZMR EXPO (Tsepelovo), on Friday 22/07/2022, where they will receive a gift from the company and meet its people!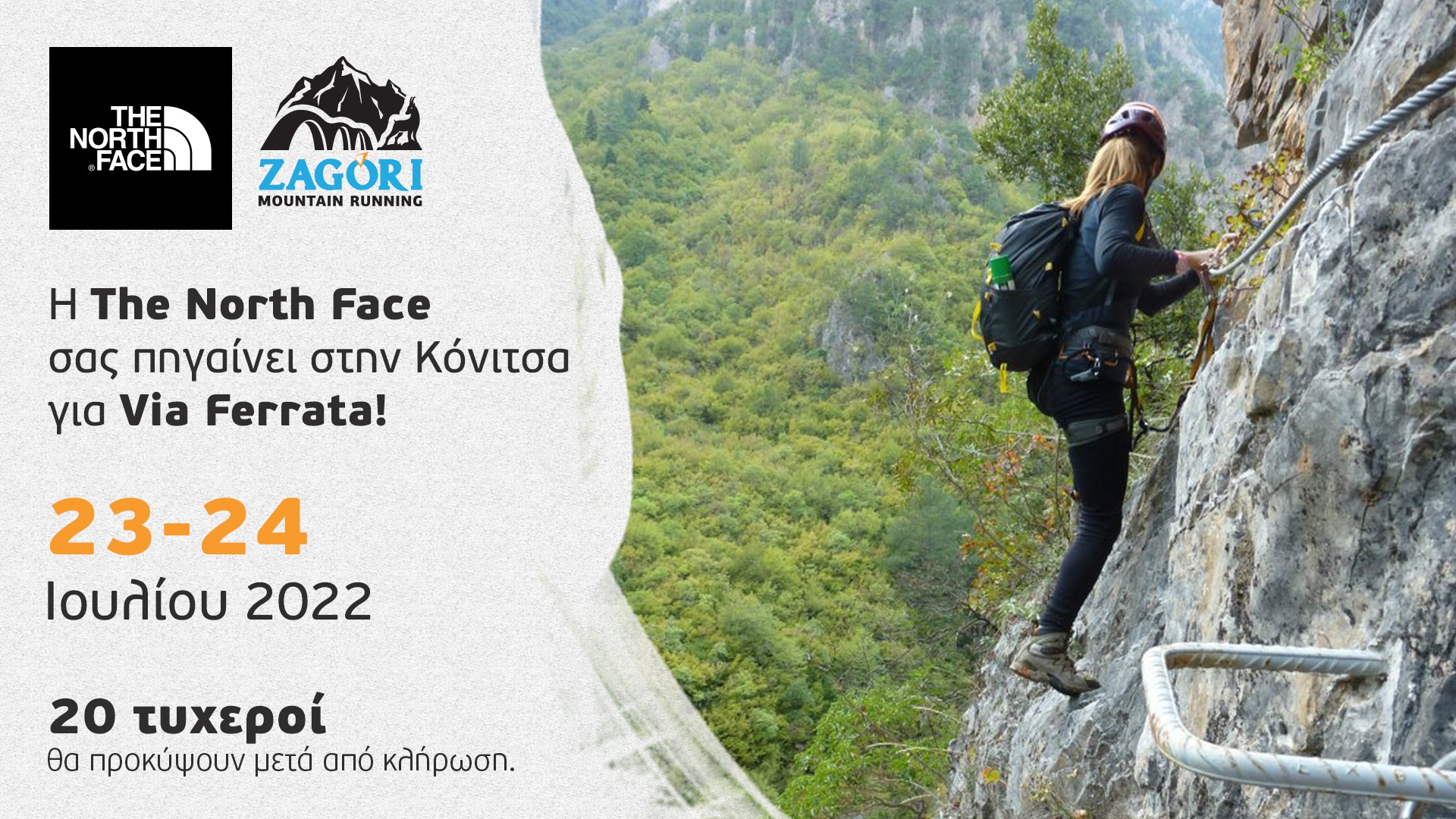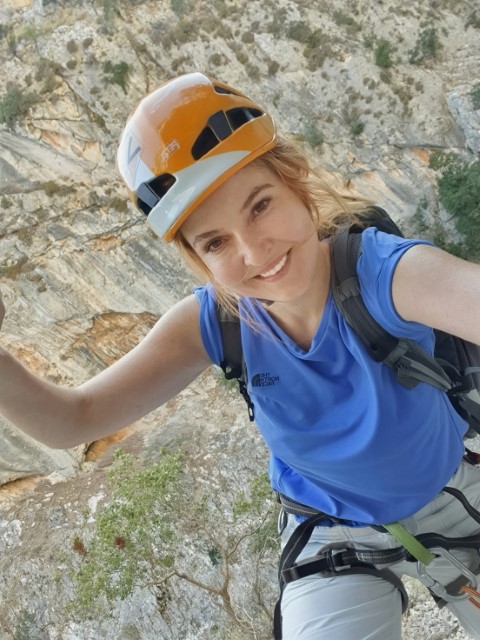 Activity description
The via feratta of Konitsa is a very beautiful route that moves through the gorge of Aoos alongside the riverbed. The activity has been undertaken by Vanessa Archontidou, co-founder of Up & Out with Kosmas Raptopoulos. Vanessa is one of the few women who have achieved an unthinkable feat: to conquer the seven highest peaks of the world's continents! But the routes in Greece "above" and "outside" the usual paths are her forte. The start and finish is at the stone bridge of Konitsa. Initially we follow the beautiful route to the monastery of Stomio. After an hour we are going to leave the main path and we will head to the river in order to pass across. At this point begins the via ferrata ,which will soon enough invite us to pass the first small wire bridge (Gravos) and then the longest and most imposing wire bridge of the route (Tibetan) 17 meters long and 35 meters high. Crossing the bridges we will be on the opposite side of Aoos and we will start to return the path.
The via ferrata is constantly moving parallel to the river, sometimes very close and sometimes further away. There are iron steps in various places, as well as places that require insurance in ropes but also several hiking in enchanting landscapes. We use our equipment where needed and enjoy the landscapes that the area generously offers us. Slowly and steadily we return back to the stone bridge where we pass underneath and we are again at the point where we started.
Activity Information
Length: 11km
Duration: 5 hours (the duration may change depending on the rate of movement of the group)
Movement in a field where the use of equipment via ferrata is required
Start at the Bridge of Konitsa at 9.00 am
Finish at Konitsa bridge at 14.00 pm (approx.)
Conditions for participation
18 years old and over
Mental and physical health
Good physical condition
Familiarity with movement in exposed/inaccessible field
Filling in the participation form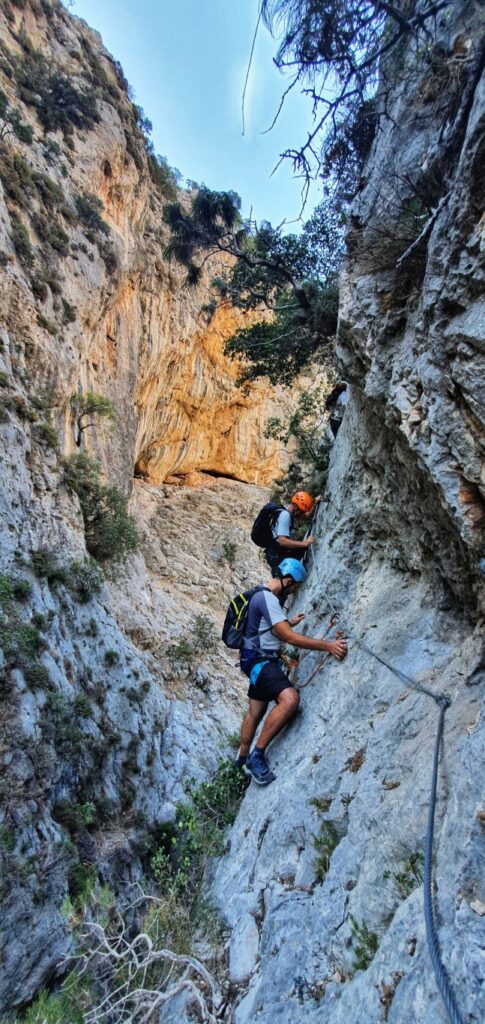 What's included
Accompanied by Mountain Leaders
Full equipment via feratta (helmet, belt, set via feratta)
Liability insurance
Photographic material
Group pharmacy
What you need to have with you
Hiking bag 20 – 30 liters
Water 1.5 liters
Light snack
Hat
Light jacket
Wire rope gloves (optional)
Hiking clothes and shoes
Apply for Via Ferrata by The North Face